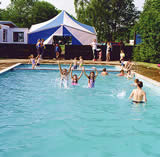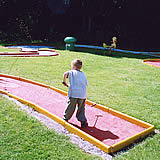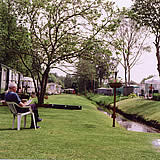 Lower Lacon Caravan Park Prices
Season Pitches 2022
If you would like to go on the 2022 waiting list.
You will need to be an existing customer
.
Fed up of towing your caravan back home every weekend?
Why not enquire about one of our Seasonal Pitches (Your little part of Shropshire) or put your caravan in our Storage Area
Season
Tourer Charges
2022
SUMMER SEASON
1st March 2022 - 31st October 2022


UP TO TWO PERSONS

(INCLUSIVE OF ELECTRICITY)

£ 2,220
WINTER SEASON
( NORMALLY AVAILABLE TO SUMMER SEASONERS ONLY )
1st November 2022 - 28th February 2023


UP TO FOUR PERSONS

(INCLUSIVE OF ELECTRICITY)

£ 609



ON SITE STORAGE

(If caravan left on pitch but not having a winter season)

£ 423
SEASON EXTRAS

SEASON REGISTRATION CHARGE
(NEW & PITCH MOVES)

£ 50


EXTRA PERSONS

(Full Season) (AGED 2 AND OVER)

£ 30
FULL SERVICE (Limited Availability)

£ 50


SEASON BARRIER CARD DEPOSIT

£ 25



No part seasons (normal nightly charge will apply)
ALL EXTRA VISITORS WILL BE CHARGED NORMAL RATE
(if not already included in the Season Charge)
The one thing also to point out is that we give preference to existing customers.
So it would be a good idea to come and stay with us a few times if you hadn't already to make sure we are the park for you.
Finally, if you're not a regular customer with us already. We will need a contact for reference from another caravan park you have stayed at regularly in recent years, this can be caravanning, camping or ideally a
caravan park

you have had a season on and we will contact them when a space is available for you.
All Seasonal Pitches are for Holiday Use ONLY Please enquire in Reception for Details
Storage Charges 2022
IN THE STORAGE AREA
(No customers are allowed in the storage area)
YEARLY

1st March 2022 - 28th February 2023

£ 486
(Saving over

£200

on monthly rate if paid in full in advance)
(no refunds on yearly discounted rate, the normal monthly charge will apply)


MONTHLY

(30 days)

£58.90

Storage must be paid one month in advance
(ONLY YEARLY AVAILABLE)
(Payments made in arrears will be subject to an increase from £58.90 to £69.29 per month)
Please notify reception 48 hours before the caravan is to be use on site / taken off site or returned to site. Also you will need to fill in a storage registration form with all your details (available in reception).
There is also a charge of £6 for caravan movement. If you book 4 or more nights with us this will be waved.
ON SITE STORAG
E
(where unit is left on a pitch on caravan park setup but with no ground sheet or electric)
Winter Season

£3.00

per Night
Low Season

£4.00

per Night
Mid Season
£6.00

per Night

And is not available during the High Season
MAXIMUM 1 WEEK
(All price are from, and inclusive of VAT)
Caravans' MUST display a current registration plate AT ALL TIMES
Reception must be notified at all times when the caravan is to be taken off and returned to site.

ALL PAYMENTS DUE IN ADVANCE
(We reserve the right to exercise our rights to claim statutory interest at 3% over the current
Barclays base rates and costs, if money owed is not received by the agreed date.)
Lower Lacon Caravan Park Holds No responsibility for Your Caravan or its Maintenance and it is not covered by the park insurance.